Laser surgery benefits include decreased inflammation, decreased bleeding, and decreased pain.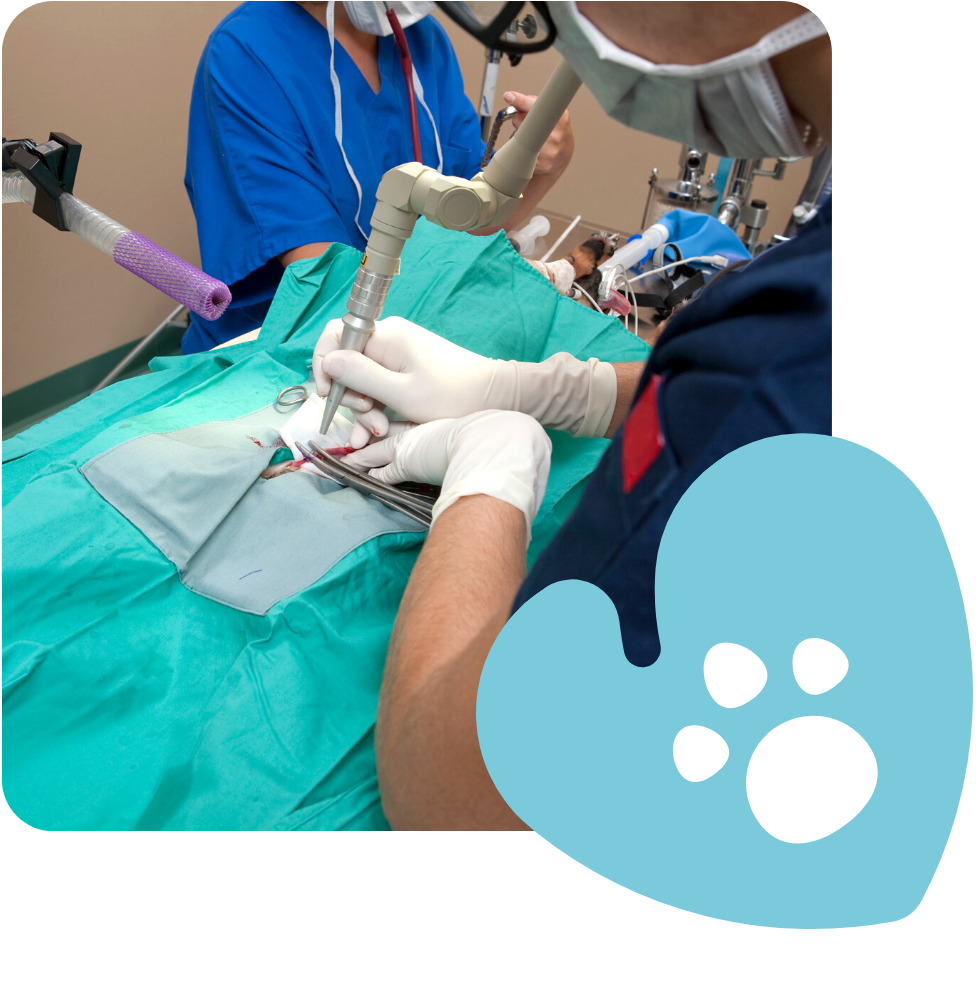 Surgical Laser Benefits for Pets
The surgical laser is used in numerous surgical procedures at Stone House Animal Hospital. There are significant benefits to cauterizing with the laser and not cutting with a scalpel. These include less bleeding, less damage to surrounding tissue (which means faster healing time), less inflammation after surgery, and less pain. Though we encourage our clients to utilize the surgical laser option, there is currently one procedure (Dog Neuters) in which the laser is required.
If you have any questions or concerns about surgical lasers, please call us. We will be happy to address any concerns you have!